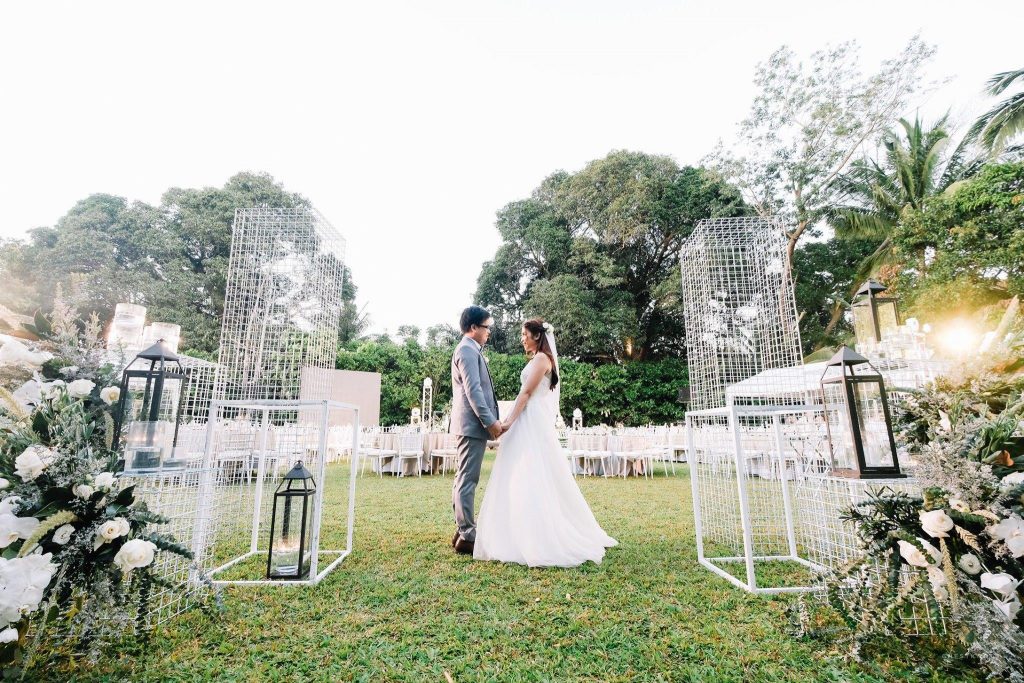 Pintoresco
Pintoresco is a pretty 3.7hec estate in Tagaytay. The ivy covered maison consists of a 2 bedroom unit (Villaines la Juhel) on the 2nd and 3rd floors and a ground floor dormitory style unit (Mortagne au Perche).
The 2/f of Villaines la Juhel has a kitchen & dining room, outdoor veranda (for al fresco dining) , 2 bathrooms, and a master's bedroom with a queen sized bed (the bathroom is ensuite). 2 can fit comfortably. On the 3/f is a living room & study area. The bedroom has 2 full sized beds and 2 single beds. It sleeps 6. (If necessary, there is room for 3 more mattresses). The 3rd floor is exceptionally windy from Dec-March. The kitchen is fully equipped with microwave, stove, refrigerator, and all the utensils you will need, including wine glasses. It is especially pleasant to hang out in the outdoor veranda. Total occupancy is 2+6. Maximum occupancy is 9 . There is also a small library on the 3rd floor.
The ground floor unit (Mortagne au Perche) has a dormitory with 6 beds (4 double deck beds, a single bed, and a queen sized bed) , a common bathroom with 2 showers and 2 toilets, and a separate outdoor dining area. It sleeps 7. Maximum occupancy is 9 (spare mattresses are available). Mortagne doesn't come with a kitchen or utensils. It was designed to be used in conjunction with Villaines.
Attached to this building is a 2 professional Table Tennis Gym (Gymnase de droits de l'homme) with Taraflex flooring and dozens of overhead lamps. TT rackets are now available (shake hands short pips and regular rubber)
All bathrooms have running hot water.
There are 2 swimming pools, including a six lane 25 meter competition pool (suitable for competitions) with diving board and basketball. Underwater Hockey equipment (including official goalposts) are available for use. The second is a 4 x 10 meter heated pool, with temperatures that can be adjusted up to 98 degrees F. Please note - it takes 2 hours to heat up the pool.
There is a small soccer field, and 3 hammocks under some leafy trees. Muiltiple frisbees are available for playing frisbee golf or ultimate. An outdoor barbecue set is available for your use, and numerous outdoor tables/chairs should you wish to pique-nique on a nice spot on the property.
Wifi is available (there are 3 base stations), but please note there are no TV sets, nor is there any air conditioning. Wifi is now also available in Mortagne (via an outdoor wifi hub). Every room is equipped with overhead fans and wooden shutters that lets the night wind in. We find the sounds of the night - the crickets, the howling wind (habagat Dec-March), the wind chimes, far more conducive to sleep than air conditioning. (We seriously considered adding air-conditioning, based on requests from call-in clients, but we felt that even in the hottest days in April/May, a/c was not needed.) Needless to say, if you want to bring your videoke machine, you should look to stay elsewhere. Airplay is available in Villaines, and you will be able to stream audio from your iphones/ipads/macs onto overhead speakers.
The unit names come from the control stops in the Paris-Brest-Paris race. If you're a road biker there are excellent traffic free roads all the way from Pintoresco down to Puerto Azul (and then eventually through the tunnel into Punta Fuego). The best paths are through Kaytitinga then onto Emilio Aguinaldo down to Puerto Azul.
If you are into running/walking, Pintoresco is situated in a secluded portion at the Tagaytay-Alfonso boundary , and there are many excellent walks available.
There are 3 excellent restaurants close by - Antonio's (4 mins), Marcia's Garden (6 mins), and the newly re-opened Breakfast at Antonio's (8 mins). An excellent (but relatively unknown) restaurant is il Gato Nero (at the entrance of Royal Tagaytay Estates - 15 mins). Sonia's Garden is 20 mins away. The rest of the Tagaytay Ridge Restaurants are 15-20 minutes away.
Pintoresco is built on what used to be a coffee plantation. If you are lucky, you may be able to spot a civet. If you would like to try civet coffee, let us know and we will try to get some for you.
Contact Information
3377-A Barangay Esperanza Ilaya, Alfonso Cavite, Alfonso, 4123 Cavite