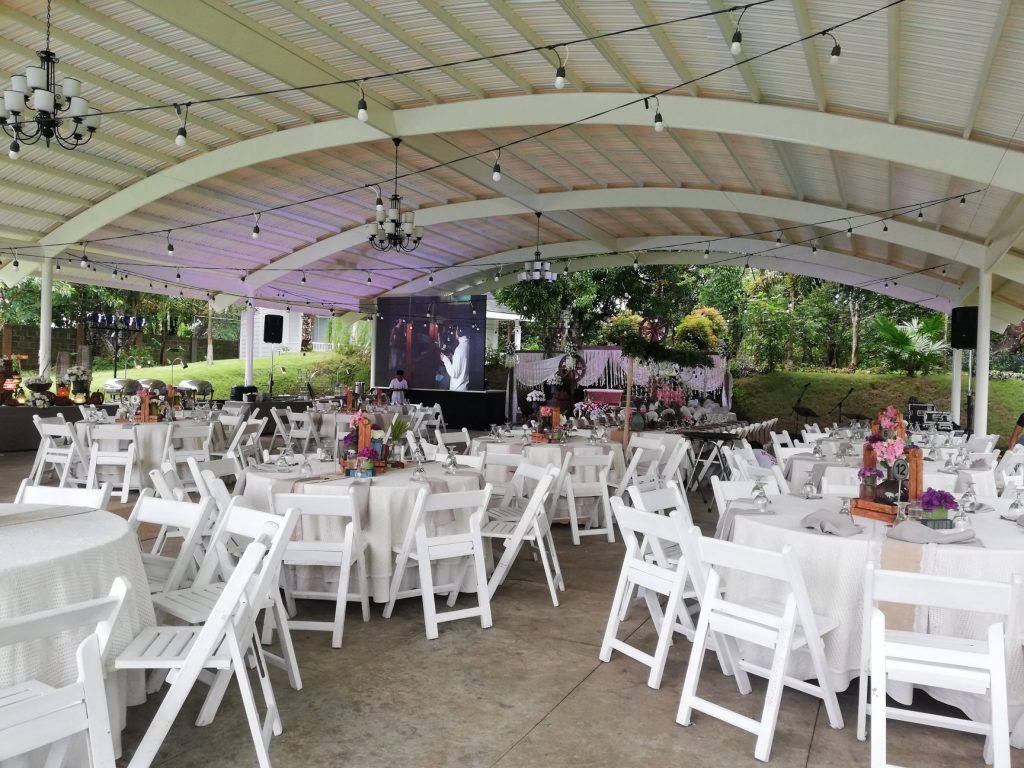 Mariel's Garden
An exclusive events place with covered pavilion, spacious garden, large pool / jacuzzi and house / rooms for accommodation. It is an ideal venue for weddings and private gatherings.
Mariel's Garden was originally conceived as an exclusive place for family gatherings in a large garden setting. Family is the most important social structure from which an individual grows.
While the owners have dedicated the place to their only daughter, Mariel, and while their families come and enjoy the place, they want to extend the pleasure of staying at Mariel's Garden to other families and close groups as well.
Development of Mariel's Garden started in June 2015. It began with the construction of the clubhouse — a two-storey country home with two bedrooms and four bathrooms. The construction was planned and supervised by Architects Edgardo and Baby Limjoco. The result is a visually appealing architectural art piece with functional designs that complement the overall open concept of a family gathering place.
The clubhouse was followed by the construction of the swimming pool and a Jacuzzi. The adult pool measures 16 meters by 7 meters, adequate to do laps for exercise and fitness-conscious persons. The kiddie pool measures 7 meters by 6 meters while the heated Jacuzzi measures10 feet by 10 feet and can comfortably accommodate eight persons. Adjacent to the swimming pool are separate outdoor shower rooms for men and women where hot water is available.
While the property is still being developed, the owners and the architects continue to make improvement to make Mariel's Garden a truly livable abode that can be experienced by anyone who visits the place as a home away from home. Envisioned for future developments are a basketball court, a mini chapel, a large event hall and one-bedroom and two-bedroom cabanas.
When you are at Mariel's Garden, you will not be overwhelmed by the big structure of a hotel and your peace will not be disturbed by the noise of the busy city because you are on your own in the more than one-hectare property. Fruit-bearing trees and flowering plants all around add to the relaxing atmosphere you immediately feel when you step inside Mariel's Garden.
Although Mariel's Garden is a large property that can accommodate 40 cars in its paved parking and roadway, it accepts only one family or one group at a time so you can have fun and relax privately.
Contact Information
Mariel's Garden, Alfonso, Cavite, Philippines