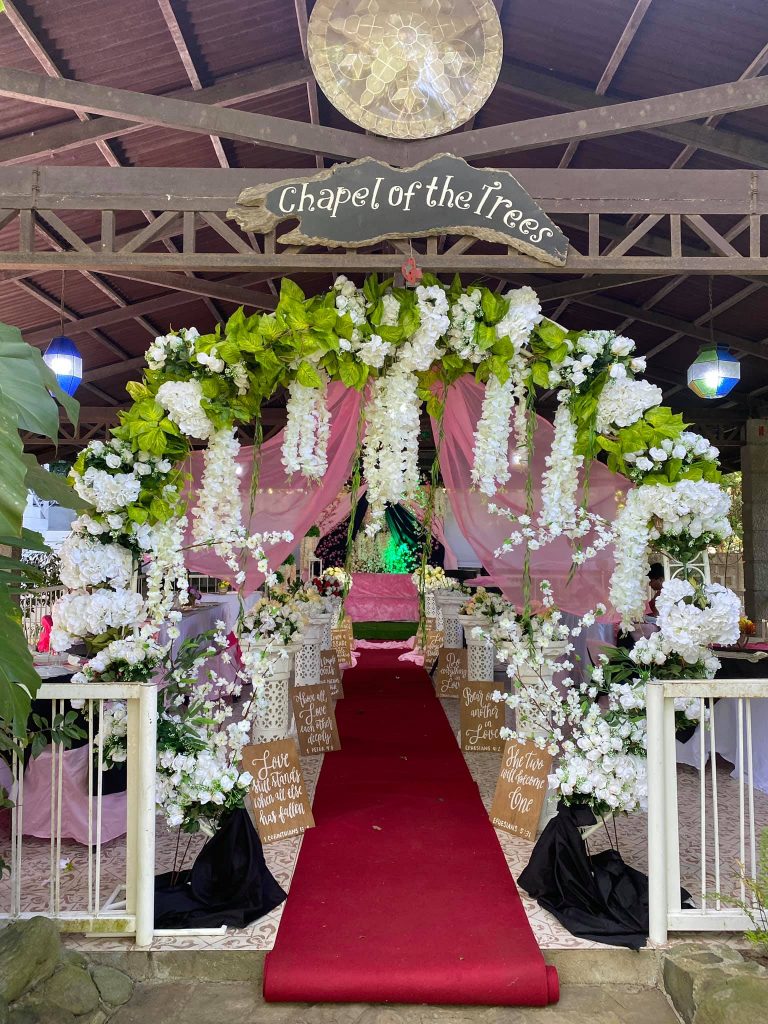 bungad biluso
🍃 bungad biluso is a private resort in Silang, Cavite that is ideal for weddings, staycations, and life events.
👉 RESORT POLICY AND RULES (as of October 2020)
1) Videoke is not allowed
2) Excessive consumption of liquor and other intoxicating drinks are not allowed.
3) Smoking inside the rooms and other enclosed areas is not allowed.
4) No food and drinks inside the pool area.
5) The area you have rented is exclusive for your use.
6) Excessive revelling is not allowed.
7) Horseplay and reckless acts are not allowed.
8) Activities that are injurious to others and of indecent conduct are not allowed
9) Same-day request for extension of stay is not allowed and excess number of persons will be charged. Duration of stay and guest headcount must be settled before the signing of contract
10) Children must always be accompanied by adults. There is no lifeguard in the resort.
11) Pets welcome at the resort BUT are not allowed in the pool.
12) Guests are liable for damages caused by negligence and blatant violation of rules.
13) Payments must be settled at least a week before the booked date
14) We are not responsible for lost valuables and belonging.
Contact Information
Emilio Aguinaldo Hwy, Silang, Cavite